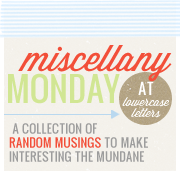 It's time for another Miscellany Monday! :)
1. Friends.

Ian and I have the best friends in the whole world. No, seriously...they are better than your's. ;) We are so blessed. Just sayin'. Here are a couple pictures from last night...
2. Tweeting in church.
Yesterday morning, Ian led worship at church, then came and sat down next to me, pulled out his phone and opened his twitter app. I was like "Seriously babe? In church?" Then he shows me where
Mac Powell
of
Third Day
had tweeted "
I have 3 pairs of tix for tonight in Columbus, GA if anyone wants to come out. I'll take the first 3 names of who wants 'em.
" So of course, Ian tweets him, and he wins the tickets. Of course.
3. Dangers of falling asleep at a friend's place.
Yesterday, before we went to the concert, we went with our friend's Jeffery and Laura on a shoot where they were models for our amazing photographer friend
Kate Whitmore
. While I was helping Laura get ready, Ian fell asleep on their couch. Jeffery proceeds to find every stuffed bear he can, and arrange them around Ian as he's sleeping. How funny/cute is this? He even grabbed one of the bears without even waking up! Oh how I love that man. :)
4. Have a wonderful week!
Don't forget to link up
here
!