Have I ever mentioned that I

absolutely love

blog carnivals? If you are unsure of what a blog carnival is, wikipedia defines it as:
A blog carnival is a type of blog event. It is similar to a magazine, in that it is dedicated to a particular topic, and is published on a regular schedule, often weekly or monthly.

Each edition of a blog carnival is in the form of a blog article that contains permalinks to other blog articles on the particular topic.
You are probably well aware of the fact that I love blog carnivals...because I would have to say that
majority
of my posts are from them. I will have to say...I don't always get a chance to participate every single week due to being pretty busy, but I try to do as many as I can! Hopefully soon, I will be doing

my very own

blog carnival! (I just have to think of one first...haha)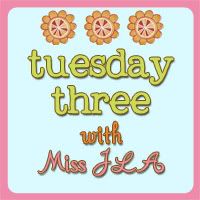 Miss JLA will post

three

different types of experiences each Tuesday, and we have to blog about them, and then link back to her! Sounds fun! Although she posted this yesterday, and I am a day late, (of course) I'm going to do it anyway! So without further ado...

here we go

!
This weeks experiences are:
Although my brother

did

slam my finger in a door when I was five years old, and I

did

have to get stitches
through
my fingernail, and I have somewhat of a nub now, I don't remember the pain that well due to being so young. I believe there is a tie for my most painful experience between the time I got attacked by a cat at work, and the time I slammed my thumb in a metal drawer at work. Yeoooowwww both of them hurt a lot.
To be honest, I have

never

had a near death experience, thank the Lord.
I would have to say the best experience I have ever had is finding my

husband

Ian. I know it sounds cheesy and cliche...but it's true! I am a

lucky

girl, and I want people to know it. I never thought I would ever find a guy who treats me the way Ian does. Every girl

deserves

a guy like him...and shouldn't let anyone ever tell them any differently! I

love

you Ian!