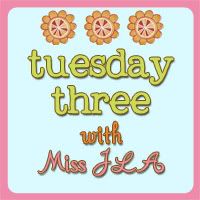 In my town, we would...
Go out to eat & to a movie

. There are several different movie theaters here in town, so we see movies quite frequently...and we have so many yummy restaurants to go eat!
Go on a picnic

. There are several different parks in town that are fun to visit, whether it be just to relax, have a picnic, or take fun pictures!
Have a game night

. We like to get together once a week as a group and have a game night. It's so much fun to fellowship and just have a good time together!
I live in a small town, so you have to get creative. :)
Don't forget to link up over at Miss JLA's!
It's your turn! (see below)